Contact Us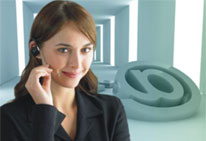 Our fully owned office & workshop equipped with all necessary tools & machines is situated in the vicinity of Electronics City, Sec.-18, Gurgaon. (Besides Maruti Udyog Ltd.).
Basement & ground floor area of 4000 sq.ft. At two adjoining plots, area of 181 + 181 sq. Mtr.} Of this 2000 sq.ft. Covered area is spare & vacant for diversification.
Our office is fully computerised & internet enabled with MIS executives handling the customers data & feedbacks & reporting.

Contact us / Enquiry
Enquiry Form
OFFICE ADDRESS :
24, Hartron Complex , Electronics City , Sec-18,Gurgaon-122015 (Haryana)

PHONE : 0124 - 4074532

Fax : 0124 - 2455249

kaytech.services@gmail.com